The kitchen is the heart of a luxury custom home, and its design sets the stage for culinary creativity and gatherings with loved ones. At Versa Homes, we are excited to share with you the most captivating kitchen trends we've witnessed in the industry. From statement stone backsplashes to tailored storage solutions, these trends will transform your kitchen into a culinary masterpiece. Join us as we explore the top luxury custom home kitchen trends of 2023 and discover how they can elevate your cooking and dining experience.
Statement Stone Backsplashes:
Make a bold design statement with statement stone backsplashes. From luxurious marble to striking quartz, these backsplashes serve as artistic focal points, adding texture and visual interest to your kitchen. Whether you opt for a classic subway pattern or an intricate mosaic, statement stone backsplashes effortlessly elevate the aesthetics of your culinary space.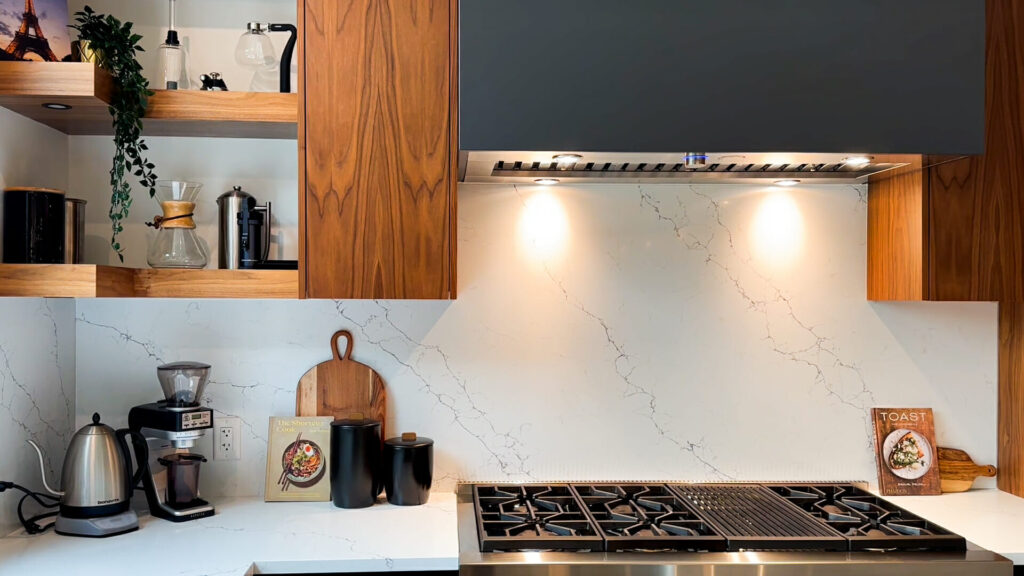 Fluted Islands:
Bring a touch of sophistication and elegance to your custom home kitchen with fluted islands. These uniquely designed islands feature vertical grooves or ridges, adding a sense of architectural beauty and texture. The fluted design creates a captivating visual effect, making your kitchen island a statement piece that combines functionality with luxurious style
Double Kitchen Islands:
Embrace the trend of double kitchen islands, offering ample space for meal preparation, entertaining, and socializing. This design allows for separate zones within the kitchen, such as a cooking area and a designated gathering space. Double islands provide versatility and create a sense of grandeur, making them a perfect addition to your luxury custom home.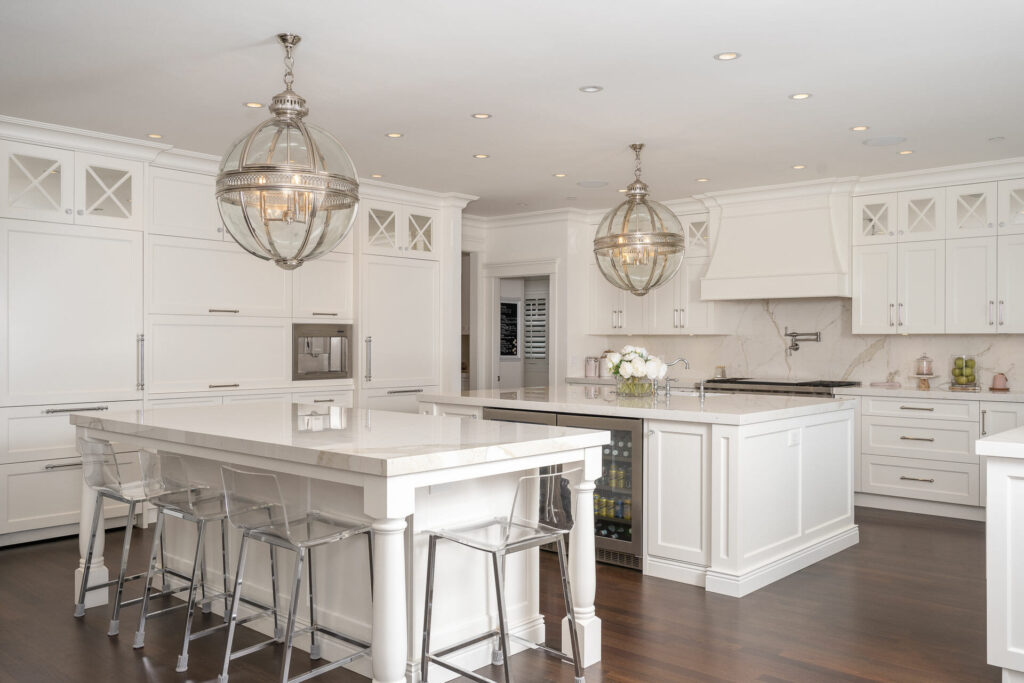 Tailor-Made Storage for Organization:
Efficient and organized storage is a must in any luxury custom kitchen. Tailor-made storage solutions, such as custom cabinets, pull-out drawers, and pantry systems, ensure that everything has its place. Maximize functionality and minimize clutter with thoughtfully designed storage that caters to your specific needs, keeping your kitchen tidy and enhancing its overall aesthetics.
Tiles with Personality:
Incorporate tiles with personality into your kitchen design to add a touch of charm and character. From geometric patterns to intricate designs and vibrant colors, tiles offer endless possibilities for expressing your unique style. Whether used as a backsplash, flooring, or even on the kitchen island, tiles infuse your kitchen with personality and visual appeal.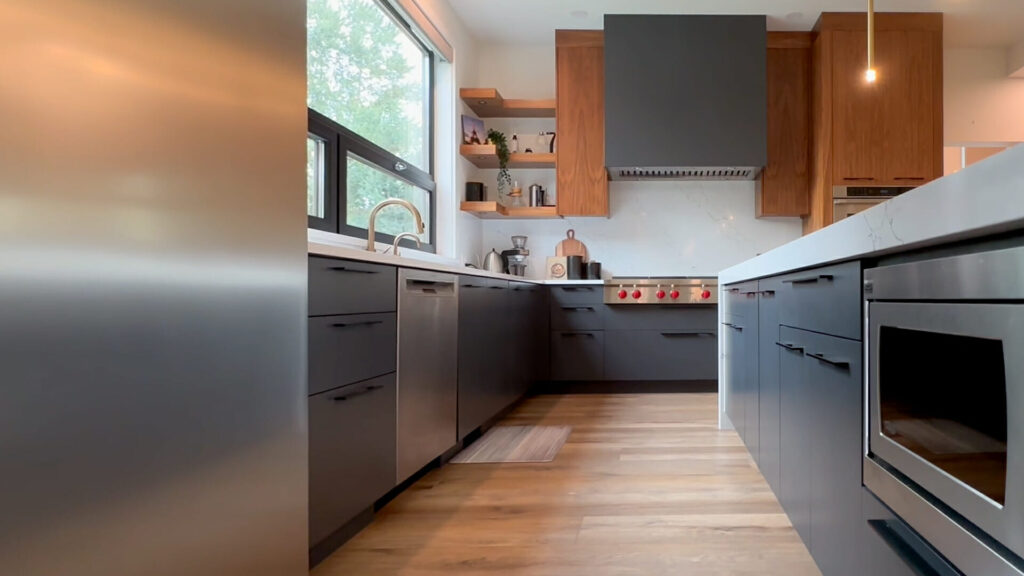 Built-in Cabinetry:
Achieve a seamless and sleek look with built-in cabinetry in your luxury custom kitchen. Built-in cabinetry not only provides ample storage but also creates a cohesive and integrated design aesthetic. From concealed appliances to hidden pantry spaces, built-in cabinetry offers a streamlined and sophisticated solution for a high-end custom kitchen.
The top luxury custom home kitchen trends of 2023 are designed to elevate your culinary experience and create a space that blends style, functionality, and innovation. From statement stone backsplashes to tailored storage solutions and double islands, these trends offer endless possibilities for creating a kitchen that reflects your unique taste and enhances your cooking endeavors. Embrace these trends and let Versa Homes guide you in transforming your dream kitchen into a reality that surpasses all expectations. Get ready to create culinary masterpieces in a kitchen that truly embodies luxury and style.